Compost making big scale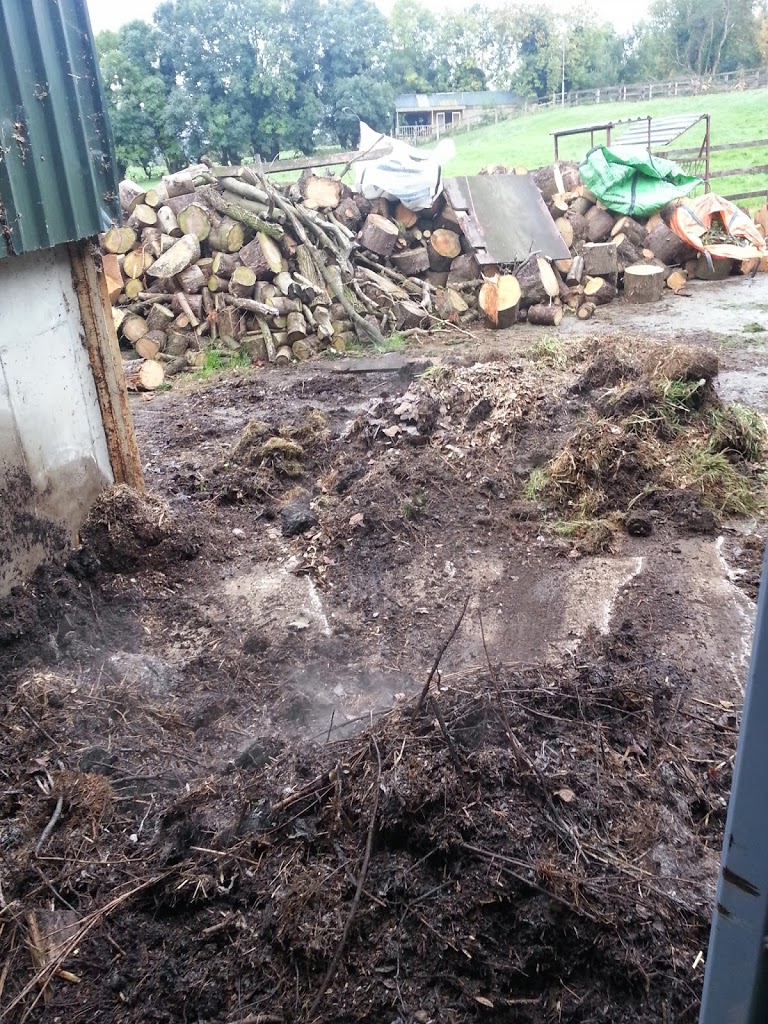 I had the digger out today mixing up the compost, in total id say around 10 cubic metres. I managed to separate the compost that ready into a big pile at the front and the rest is piled up at the back.
All the beds in the veg garden are in need of loads of this compost, the quality of the soil is very poor and this should help improve the structure of the soil and retain more moisture.