First Halloween Pumpkin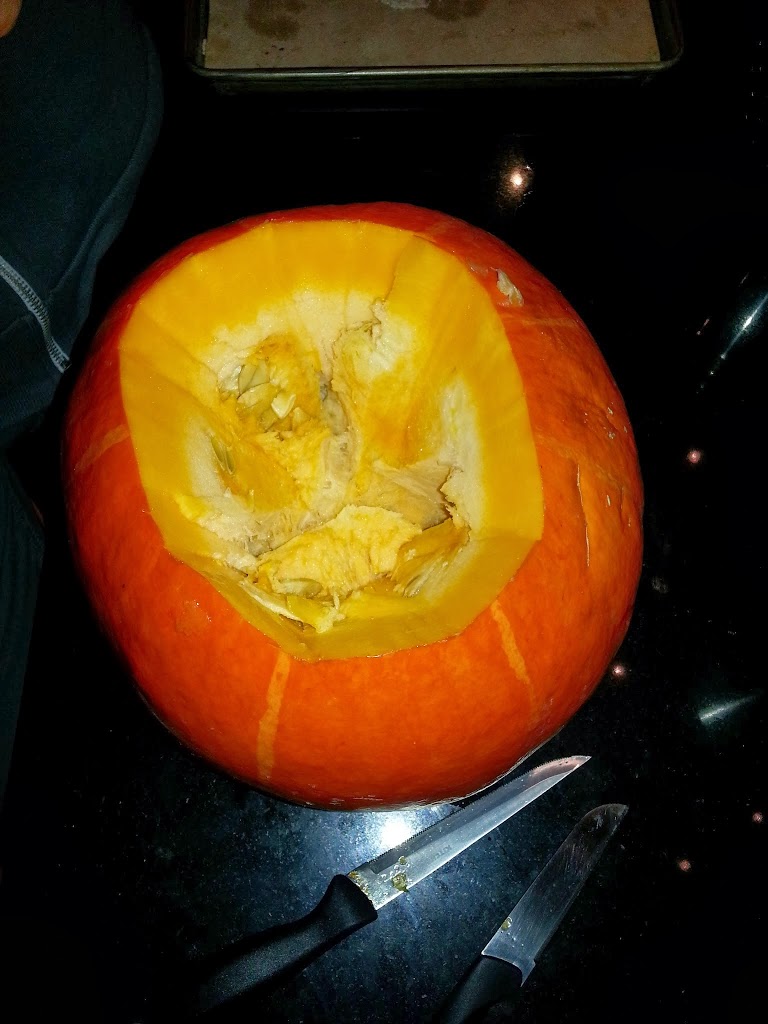 Our first ever Halloween pumpkin grown here for Halloween.
Nothing is going to waste though, Donovan is carving out the face and we are going to clean off the seeds and roast them with some spices and we will make pumpkin soup out of the flesh tomorrow when Halloween is over.
Lights on...
Lights off... Donovan has some talents with carving pumpkins, look at the fangs on that vampire :-)