Lower right paddock finished!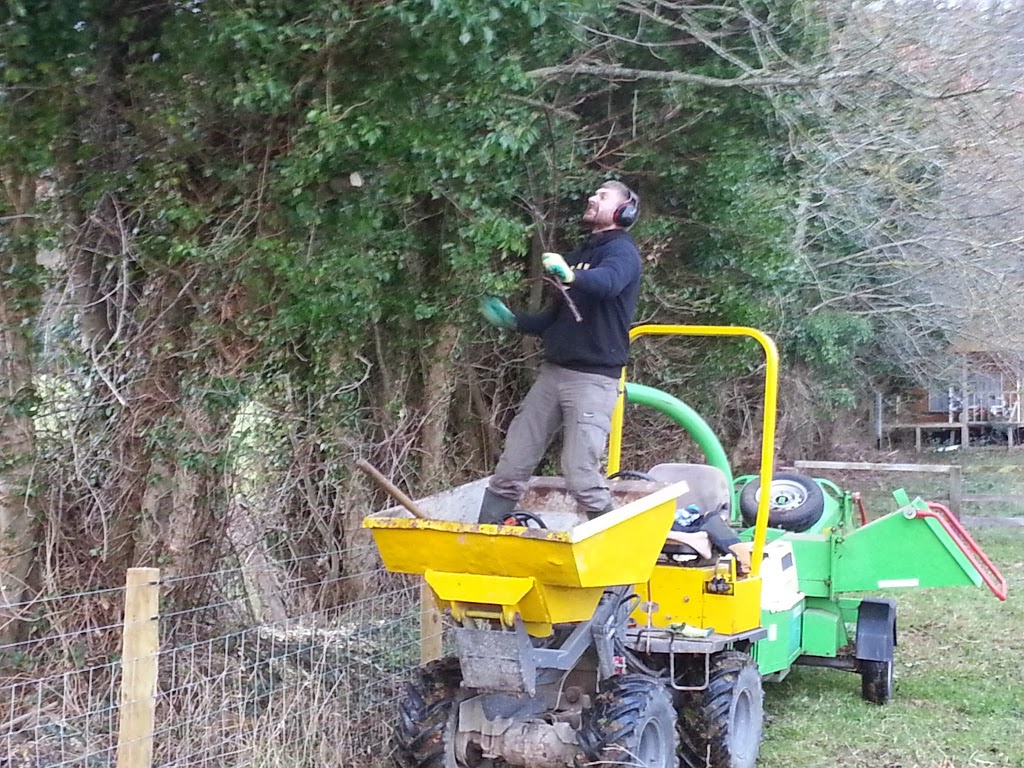 The lower right paddock is 100% finished, myself and Connor finished it today, we chipped all the remaining scrub and branches and logged up the rest.
As you can see in the picture below, I was in the bucket of the mini dumper and cut down all the over hanging branches that would be in the way for the tractor getting in close to the fence. The whole paddock is as level as a billiard table now.
Connor thought that branch was a machine gun...
Some of the rubbish and old wire we pulled out of the ditch and around the edges of the paddock.