Pork and bacon arrived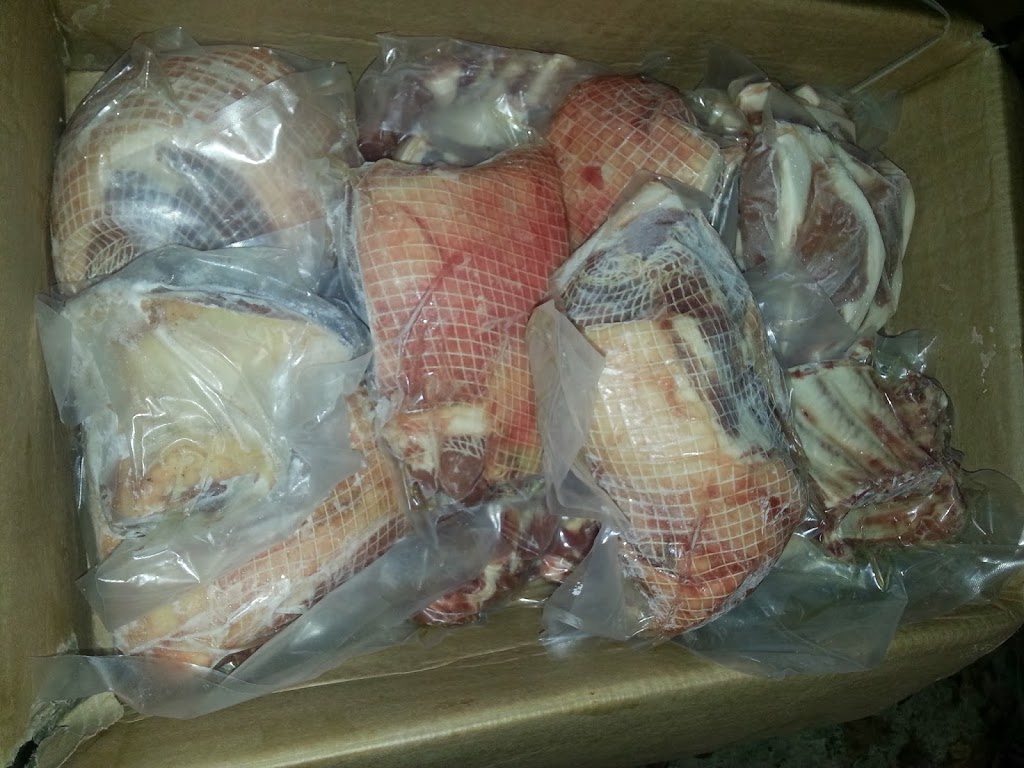 We collected the pigs today down in Carlow, Mary has hers and I'm about to unpack ours, weigh it out, label it and put it in the freezer. I will put up a list of the different cuts and weights later. We got half the pig in pork and the other half in bacon.
Box of pork...
Box of bacon...
Chris with the 8kg+ smoked leg of ham and tomorrow mornings rashers for breakfast. Chris is cooking the leg of ham for Xmas eve dinner.