Cows milk cheese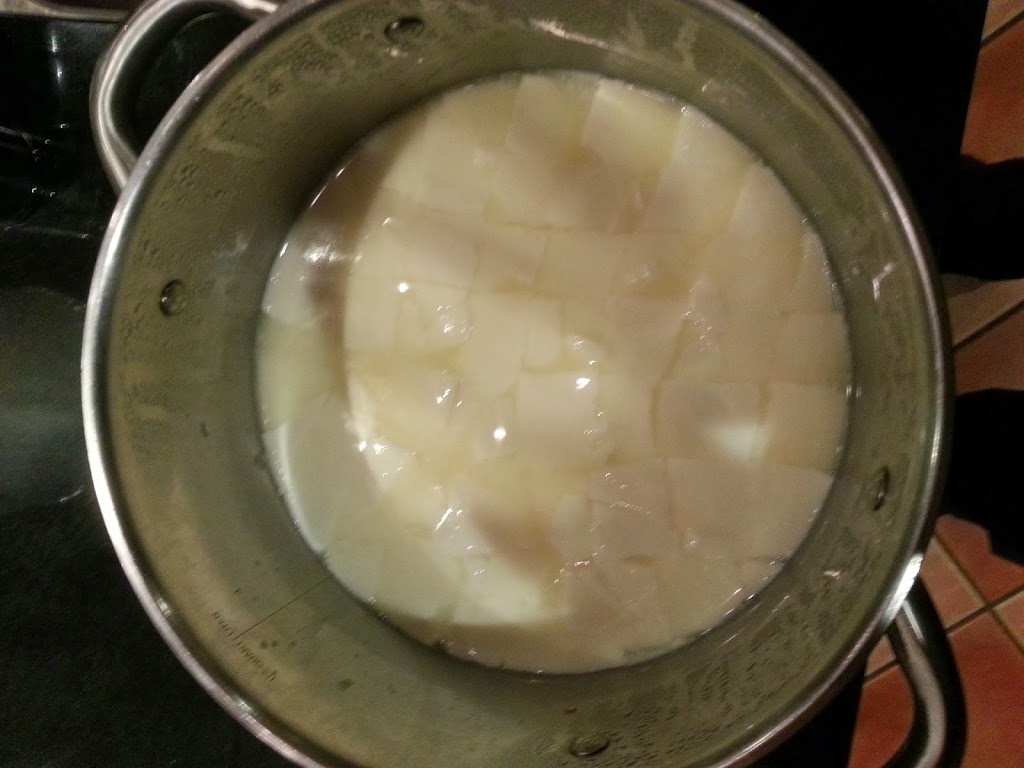 I had my first attempt of making cows milk cheese, I made a batch using 2 litres of Cara's milk and 300ml of cream. From start to finish takes less than 24hrs.
The cheese I made is of Scottish origin and is called Crowdie cheese (http://en.wikipedia.org/wiki/Crowdie). Its a type of Scottish cream cheese and couldn't be simpler to make:
bring 2 litres of full fat milk to 72 Celsius for 15 seconds to pasteurise it and then cool it quickly down to 28 Celsius.
add 4 drops of rennet to a tablespoon of cooled boiled water.
add the rennet to the milk.
still well and leave for 3 hours in a warm place.
cut the curds into cubes as in the picture below and leave for another 3 hours.
drain off the whey and add the 300ml of cream.
beat the mixture together with a fork and spoon into cheese moulds.
place in the fridge until set.
then its ready to eat, I started at lunchtime and it was ready for breakfast the next morning.