Final bit of fencing preparation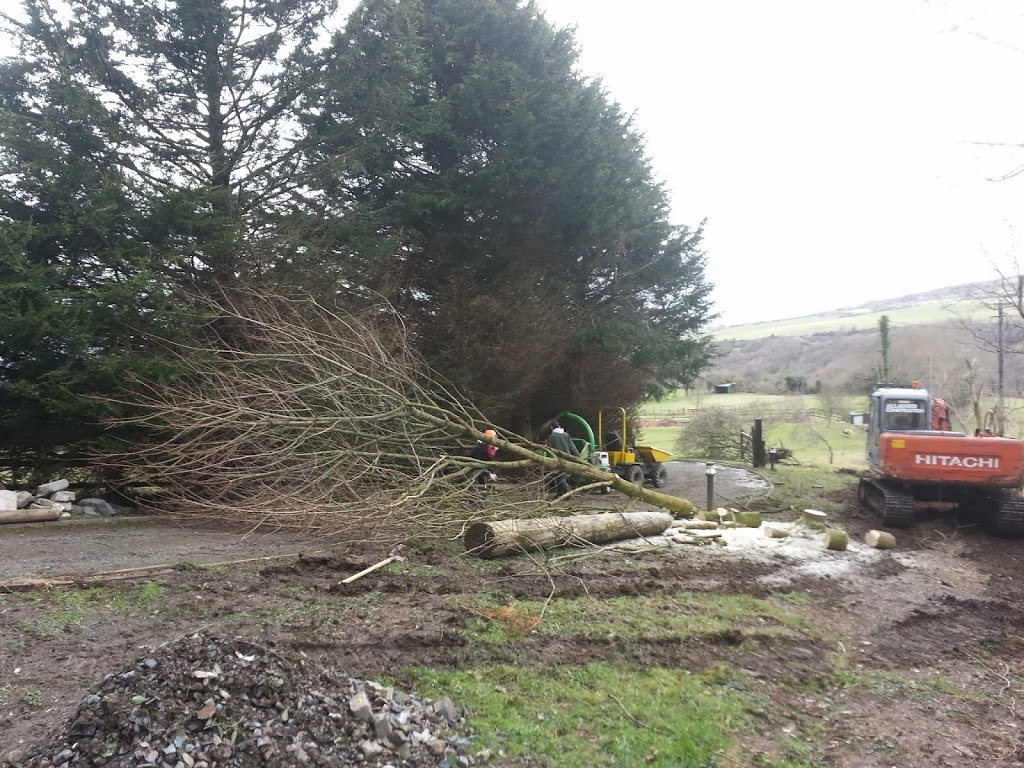 Mick was over today with the 14 ton excavator and is leveling off the last stretch of the boundary between ourselves and Liam. He pulled up the remaining stumps of the macrocarpa no bother at all and buried them.
Myself, Wesley and Viola knocked a couple of trees and logged them and chipped up the branches.