Baling & Stacking Hay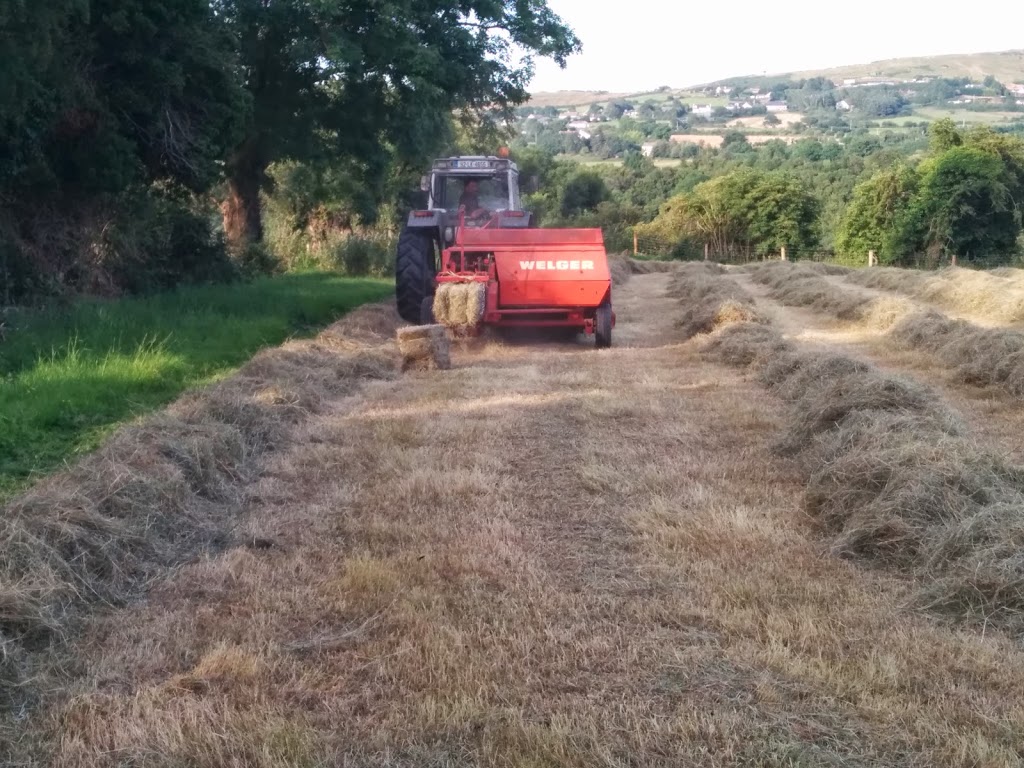 Managed to turn the hay a couple of times today and then rowed it up and got Patrick Grimmes up to bale it up for me.
First bale out of the baler...
Marko called around this evening and helped move the bales out of the way of the tractor in the top field, I then had a bbq with Chris, Viola, Marko and the new woofers, Ruben & Jose from Valencia.
At 2330, after the bbq, lots of wine and finished off with limoncello, myself and Marko had the crazy idea of stacking the bales in the top field. We drove around in the hilux and in 40 minutes we had all the bales stacked. There is some rain forecast for tomorrow so it was great to get them off the ground. Will have the lads going flat out tomorrow bringing them all in...