Fillet steak it is...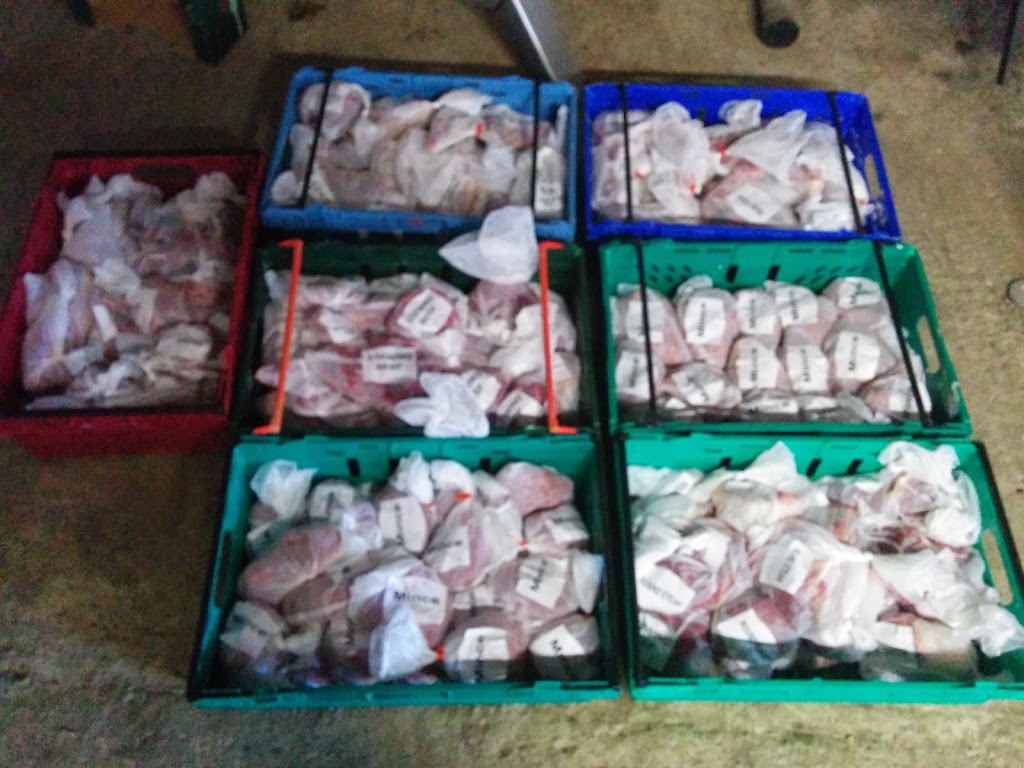 Myself and Chris went down to pick up the rest of Grainne this evening. The carcass has been hanging for 22 days and was finally butchered up today. In total we collected 7 crates of beef and plan on weighing them all up to see how much of what we have. It is all nicely packed and clearly labeled, next time I might look into getting them vacuum packed.
After changing from t-bones to striplion and back to t-bone I finally settled that the first bit of meat we would have is some fillet. The butcher left the two fillets complete so I needed to cut them up before I put them in the deep freeze.
Pan fried fillet served with home guard new potatoes from the polytunnel. It was yum yum :-)