Tomato & courgette soup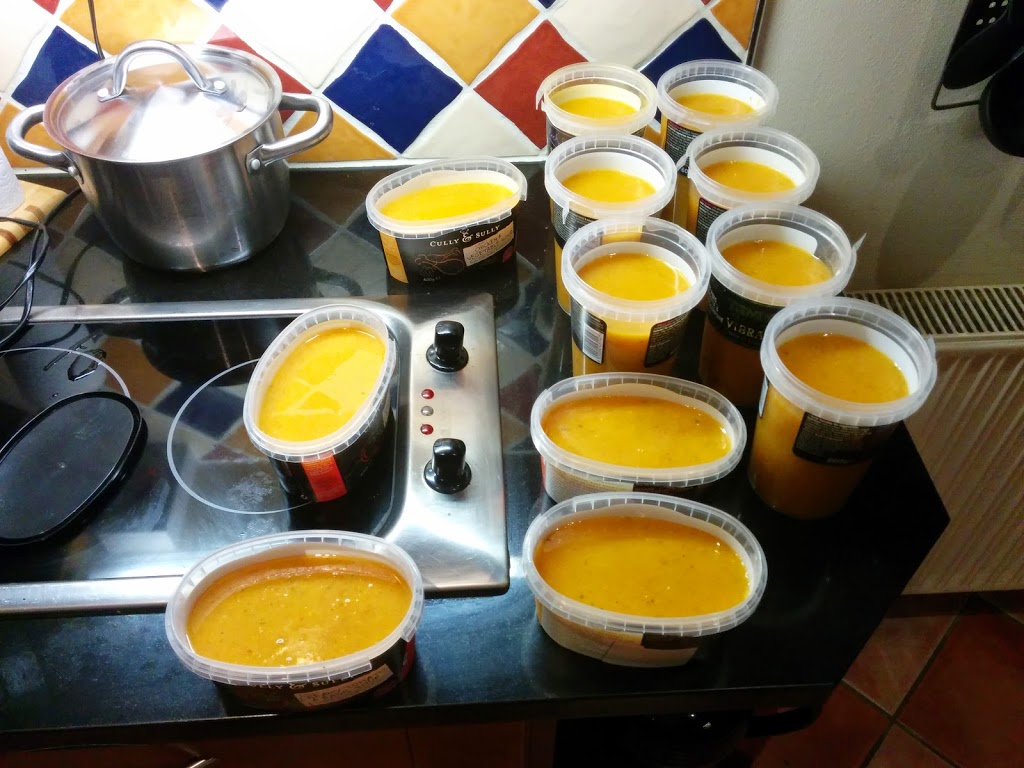 I made a big batch of soup this evening, I need to start filling up the freezer with soup that we can just take out the night before. This is a recipe I got from the BBC site and it tastes pretty good. I done triple the recipe.
Ingredients:
1 tbsp butter
2 onions, chopped
1kg courgettes, sliced
1kg tomatoes,
chopped
2 tbsp plain flour
½ tsp turmeric
2l chicken or vegetable stock
Method:
1. Melt the butter in a large pan,
add the onions and courgettes, and
cook for 5 mins on a medium heat,
stirring occasionally.
2. Add the tomatoes and flour.
Cook for a couple of mins, stirring
around to stop the flour from
becoming lumpy. Add the turmeric
and stock, cover and simmer for 30
mins.
3. Purée with a stick blender, then
sieve if you want a really smooth
texture. Serve hot with crusty
bread, if you like, or chill, then
freeze for up to 2 months.