Wood Box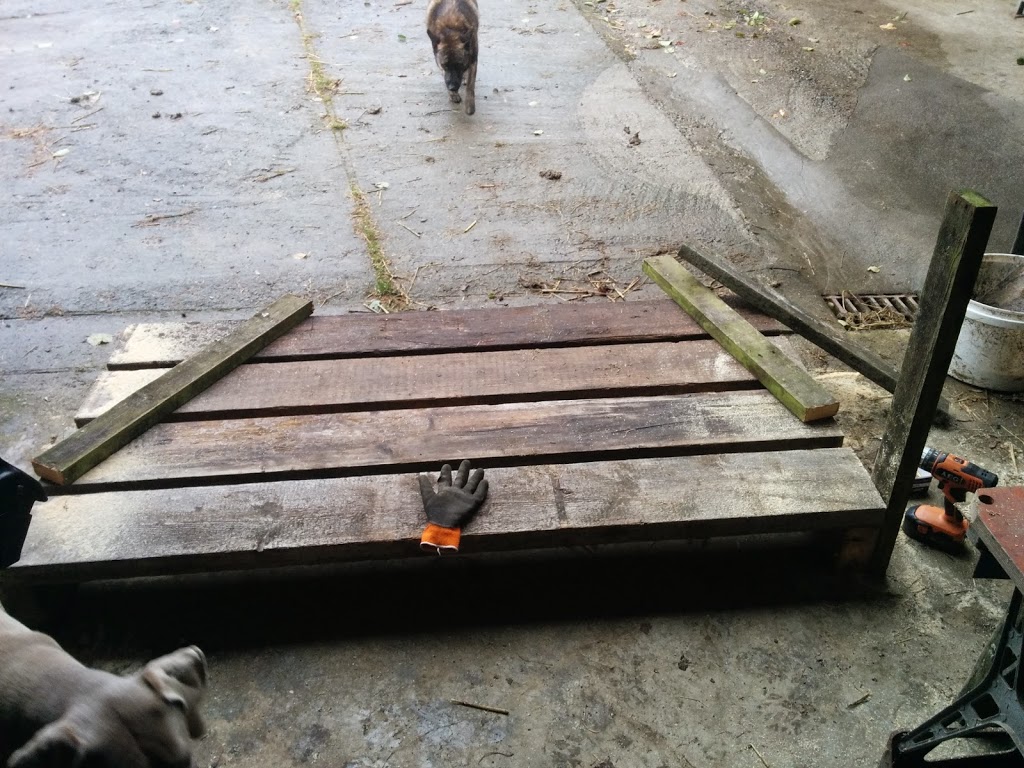 Ive been fed up bringing up logs cause I need to load the barrow/loader and then unload it. So I thought that I could make a big box and fill it and leave it outside the front door.
So here we go...
Using scaffold boards for the base and the old rails from the fencing for the sides.
Getting there...
Box filled...
Outside the front door and should last around a week...