Alfred took a ride in the trailer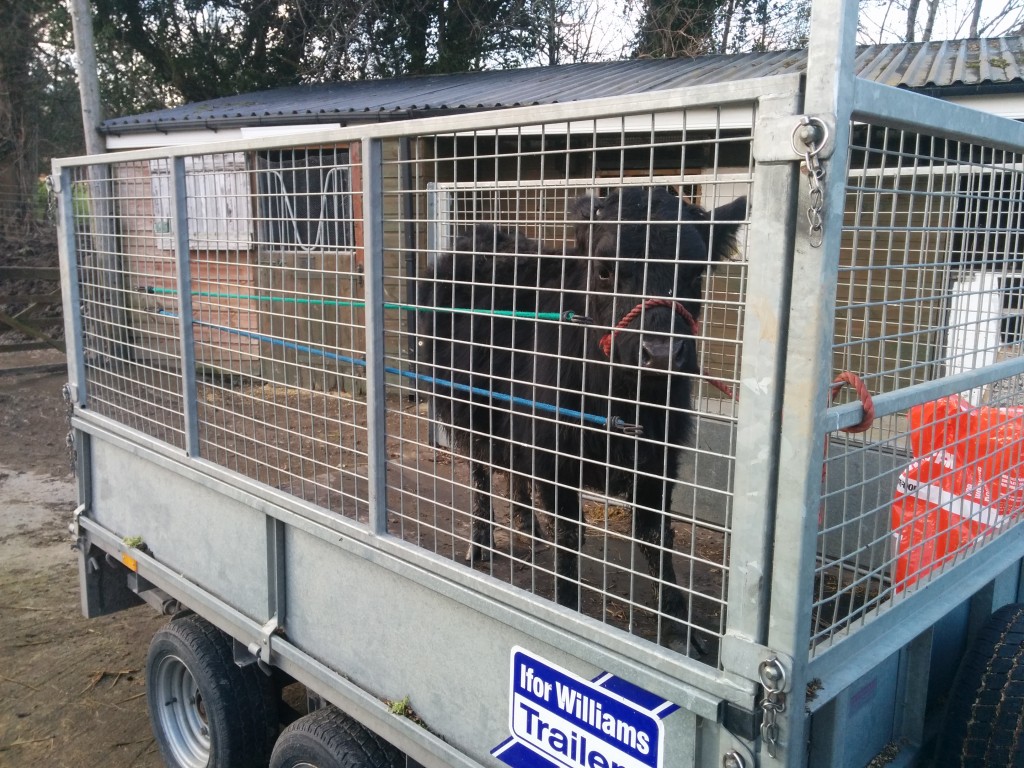 I brought Alfred back to the other cattle up the road in the neighbours field. Here is a pic of him in the trailer, but don't ask how he got into it. I'm sooooo glad no one was watching, he is a lot heavier than I thought.He is halter trained and very good to walk on a lead, but not on his own when there are no other cattle around.
Alfred back with Wooly and Cara...