Omlettes & Eton Mess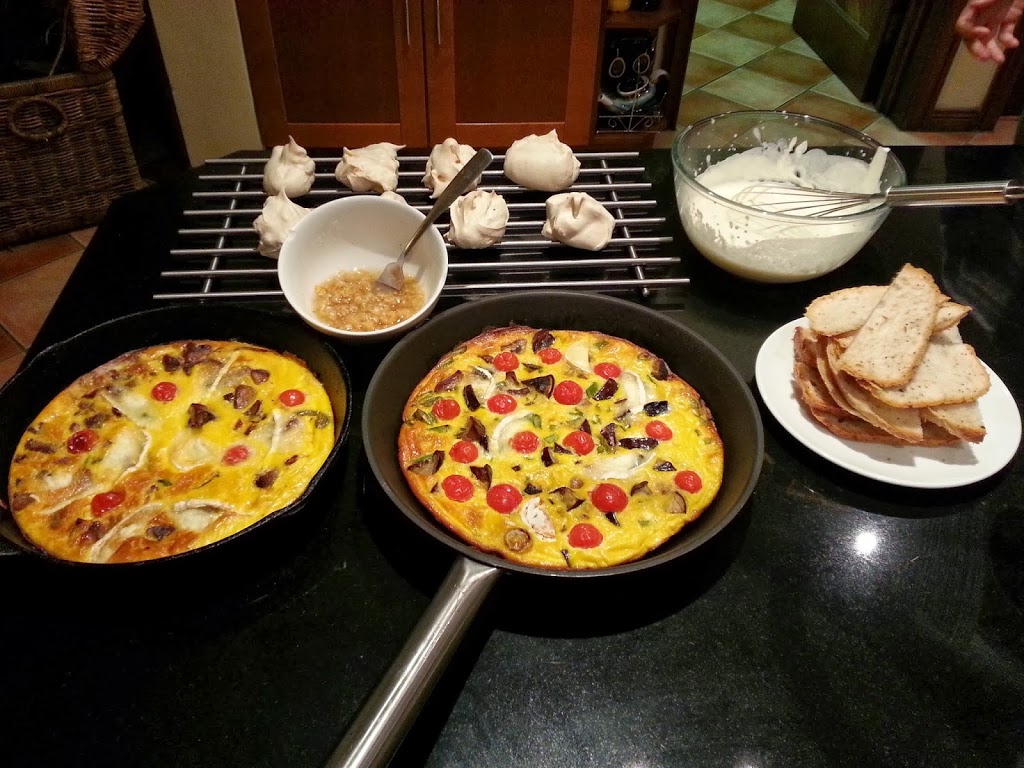 For dinner this evening I put together two omlettes, the first was bacon, mushroom, onion, tomato & goats cheese. The second was aubergine, courgette, tomato & goats cheese. These were served with home baked multi-seed bread.
For desert I baked some meringue nests, once they cooled down I crumbled them up and folded in some lightly whipped cream. This was then drizzled in macerated fresh raspberries from the garden. I got around 25 raspberries, lightly mashed them up, added 3 teaspoons of caster sugar and a dash of rum and left in the fridge for an hour. It tasted great!