Another great day on the farm...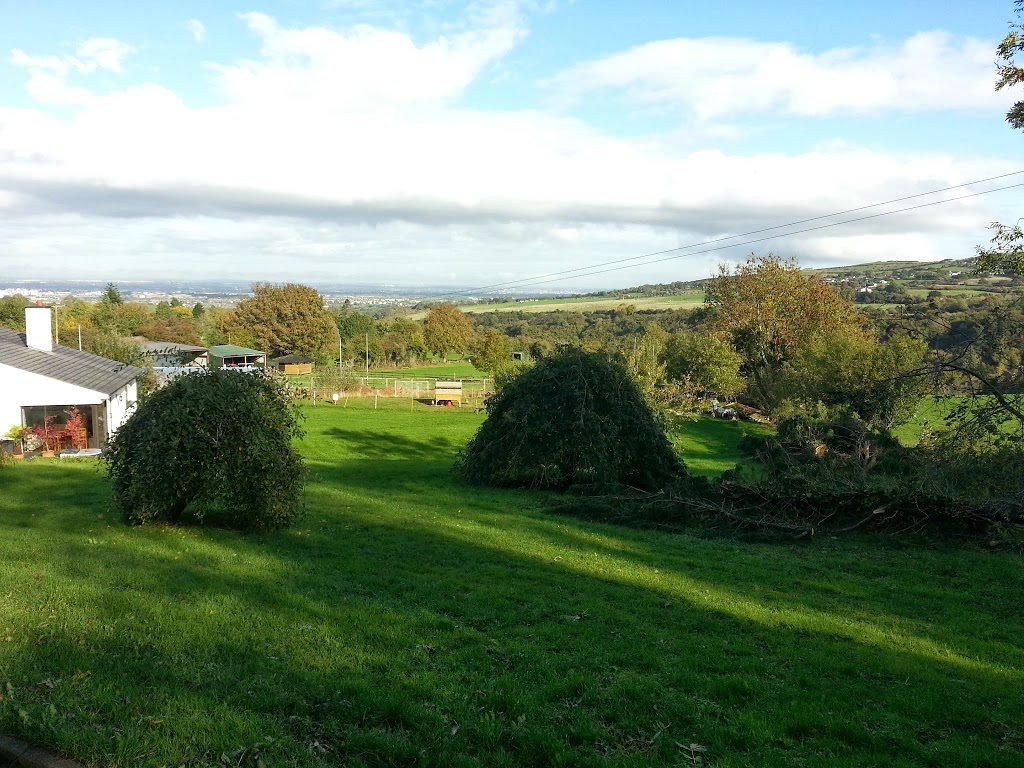 What a beautiful day it was, the sun was out for most of the day and its hard to believe I was in a t-shirt for most of it. We got loads done today, from cleaning down the drive and yard, harvesting the last bed of potatoes, making four more veg beds, bring up around 15 wheelbarrows of compost to the veg garden, painting the last length of orchard fence, wire on the orchard gate to keep the geese in, de-horning Darcy, bringing the sheep into the stables (need to trim their feet tomorrow) and planting some onions.
Nice clean driveway, at least for a few hours until more leaves fall off the trees...
Fabio brushing up some leaves...
Donovan finishing off the fence on the orchard, another task completed, myself and Fabio got some sheep wire on the lower gate to the orchard so all that remains is to fence around 3 trees and build a gate for the house side of the orchard.