Tomatoes nearly finished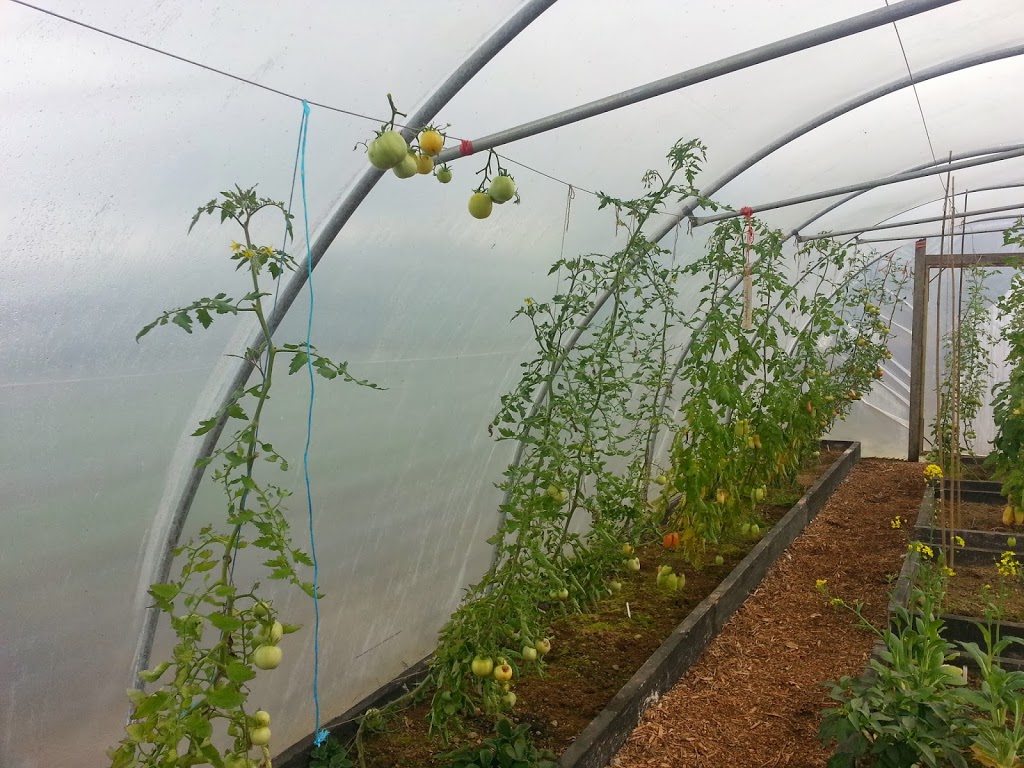 The tomatoes are coming to an end, the leaves are turning yellow and some are mouldy. I think there is an other week left in them, I picked all the ripe ones today but we could make some chutney or green tomato jam with the remaining ones that don't ripen.
Overall I think the tomatoes performed alright, given that this was poor soil and their first year. I will need to work on the soil over the next few months, loads of compost and manure is needed to bring it into shape for next year. I'm thinking of planting some potatoes in the tunnel for the winter, I have grown them before under glass through the winter and harvesting some nice new potatoes around St. Paddy's day is a great bonus.
The courgettes are still growing but I am having a terrible problem with the flowers rotting into the fruit and ruining it. You really need to check and remove the flowers every day.
The bok choy I planted all bolted, maybe its too hot in here for them...