Feeder moved up to the cattle and picked up a bale of silage from the neighbour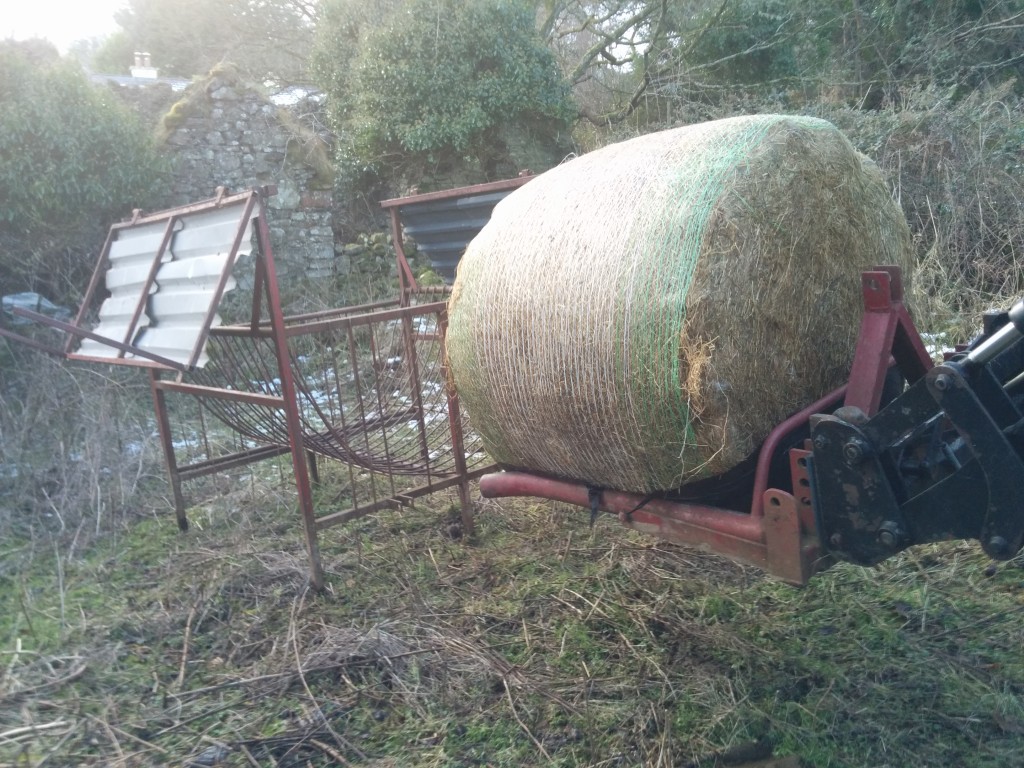 Beginning to think that although the cattle have some grass left up the road, there isn't much nutrition in it at this time of the year. And with Cara due to calve on the 7th April I thought it about time to bring them up a bale of silage to keep them going.I attached the round bale feeder that the previous owner left behind and dropped it up the road to the field...
Then picked up a bale from the neighbour...
Ran the knife around the plastic...
And ready to go into the feeder...
I'm going to put Alfred in the back of the trailer and drop him back up here too and then show the others where it is...