Some pics of the fallen varroa on the bottom boards underneath the hives after their treatment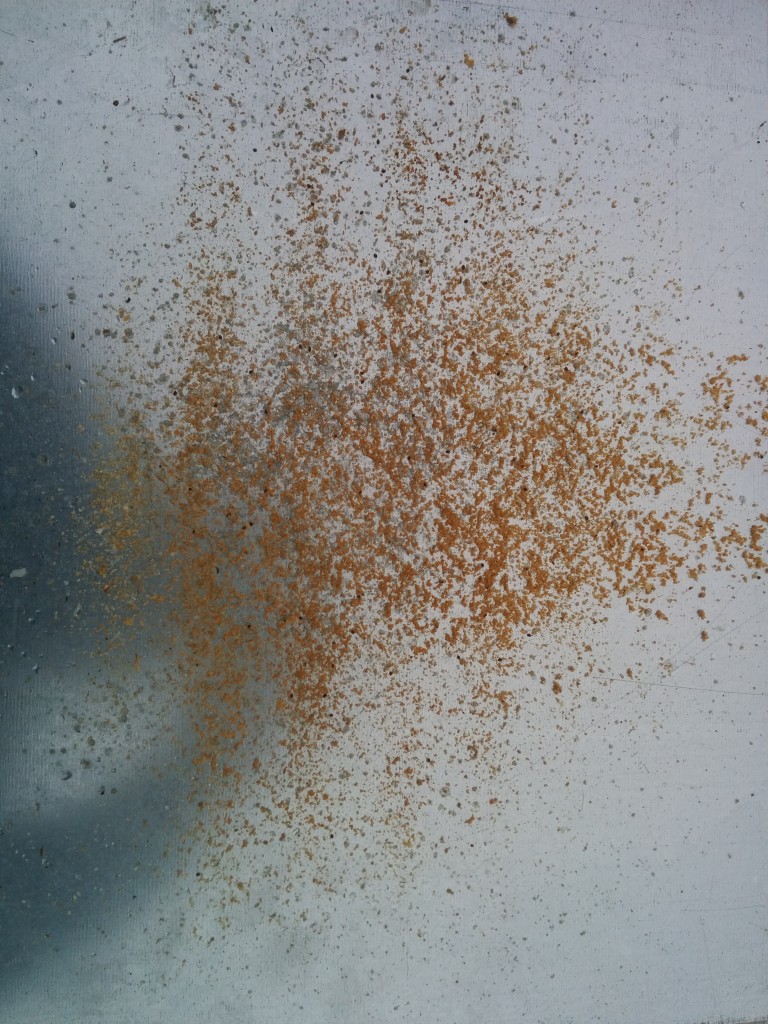 The small little round dark brown dots are the varroa that fell off during the treatment with the oxalic acid vaporiser. As you can see from this pic the cluster of bees is pretty large and in the centre of the hive.
This pic shows that there is still a big cluster of bees but they were clustered to the front middle of the hive at the time of treatment.
The final pic shows that this hive has a small cluster of bees and are clustered to the front middle of the hive.
Overall all the hives that had removable floors that I could check had varying levels of varroa infestation but were bad enough to have needed treatment. Even though they were all treated with the new MAQS strips back in late September.